Forget the Real World: Get Swept Off Your Feet With The Top 15 Most Romantic Novels Of All Times
Disclaimer: When you buy from links on our site, we may receive a commission at no additional cost to you.  Learn more
Love stories have a timeless appeal that captivates readers, transcending generations. Whether you're a fan of classic or contemporary literature, here are 15 romantic novels that promise to whisk you away on heartfelt journeys of love, passion, and enduring affection.
"Pride and Prejudice" by Jane Austen
Follow the spirited Elizabeth Bennet and the enigmatic Mr. Darcy as they navigate societal expectations and their own misunderstandings in this classic tale of love and growth. Austen's wit and keen observations on human nature add depth to their love story, making it a perennial favorite.
"The Notebook" by Nicholas Sparks
Nicholas Sparks weaves a poignant narrative of Noah and Allie, whose love endures through decades of separation, demonstrating the enduring power of true love. Their story is a testament to the idea that sometimes, love can withstand even the most challenging circumstances.
"Jane Eyre" by Charlotte Brontë
The gripping tale of Jane Eyre and Mr. Rochester is a masterpiece of passion and adversity, showcasing the strength of love that can withstand life's challenges. Brontë's exploration of love, identity, and moral integrity creates a timeless story that resonates with readers across generations.
"Outlander" by Diana Gabaldon
A modern classic, this time-traveling epic introduces Claire Randall and Jamie Fraser, whose love story spans continents, eras, and heart-pounding adventures. Gabaldon skillfully weaves historical detail, adventure, and a deep emotional connection between Claire and Jamie, creating a love story for the ages.
"The Rosie Project" by Graeme Simsion
In this contemporary gem, the unconventional Don Tillman embarks on a project to find love, leading to unexpected sparks with the free-spirited Rosie. Simsion infuses humor and heart into their journey, showcasing that sometimes, love defies all logic and expectations.
"Wuthering Heights" by Emily Brontë
Emily Brontë's haunting tale of Heathcliff and Catherine explores the destructive and consuming nature of love, set against the backdrop of the Yorkshire moors. Their tumultuous relationship is a powerful portrayal of love's ability to both elevate and destroy those it touches.
"Me Before You" by Jojo Moyes
Jojo Moyes crafts a heartrending story of Louisa and Will, whose worlds collide, teaching them about love, courage, and the power of self-discovery. Moyes delves into the complexities of love, sacrifice, and the profound impact one person can have on another.
"Gone with the Wind" by Margaret Mitchell
Scarlett O'Hara and Rhett Butler's tumultuous love story unfolds against the backdrop of the American Civil War, capturing the intensity of love in times of upheaval. Mitchell's epic tale of love, loss, and resilience remains a sweeping testament to the enduring power of the human heart.
"The Hating Game" by Sally Thorne
In this modern romantic comedy, Lucy and Joshua's love-hate dynamic evolves into a delightful tale of unexpected romance and humorous banter. Thorne skillfully navigates the thin line between love and animosity, creating a story that is equal parts entertaining and heartwarming.
"A Walk to Remember" by Nicholas Sparks
Nicholas Sparks strikes again with this heartrending story of Landon and Jamie, whose love blossoms amidst tragedy, leaving an indelible mark on their lives. Their journey serves as a powerful reminder that love can transform, heal, and leave an everlasting impact.
"Eleanor Oliphant Is Completely Fine" by Gail Honeyman
Gail Honeyman introduces us to Eleanor Oliphant, whose encounter with Raymond sparks a transformative journey of healing, friendship, and the unexpected warmth of love. Honeyman's portrayal of Eleanor's growth and the connections she forms reminds us that love can be found in unexpected places.
"The Fault in Our Stars" by John Green
Hazel and Augustus face the complexities of love and mortality in John Green's poignant novel, demonstrating the indomitable power of love in the face of adversity. Green skillfully balances heartbreak and hope, reminding us that love is a force that can transcend even the darkest moments.
"Call Me by Your Name" by André Aciman
Set against the sun-drenched backdrop of Italy, André Aciman's novel beautifully portrays the tender and passionate romance between Elio and Oliver. Aciman's lyrical prose and exploration of desire and longing create a love story that is as intoxicating as it is poignant.
"Emma" by Jane Austen
Austen's charming tale of Emma Woodhouse's journey through misguided matchmaking and self-discovery culminates in a heartwarming love story that transcends class boundaries. Austen's wit and insight into human nature shine through in this tale of love, growth, and self-awareness.
"Red, White & Royal Blue" by Casey McQuiston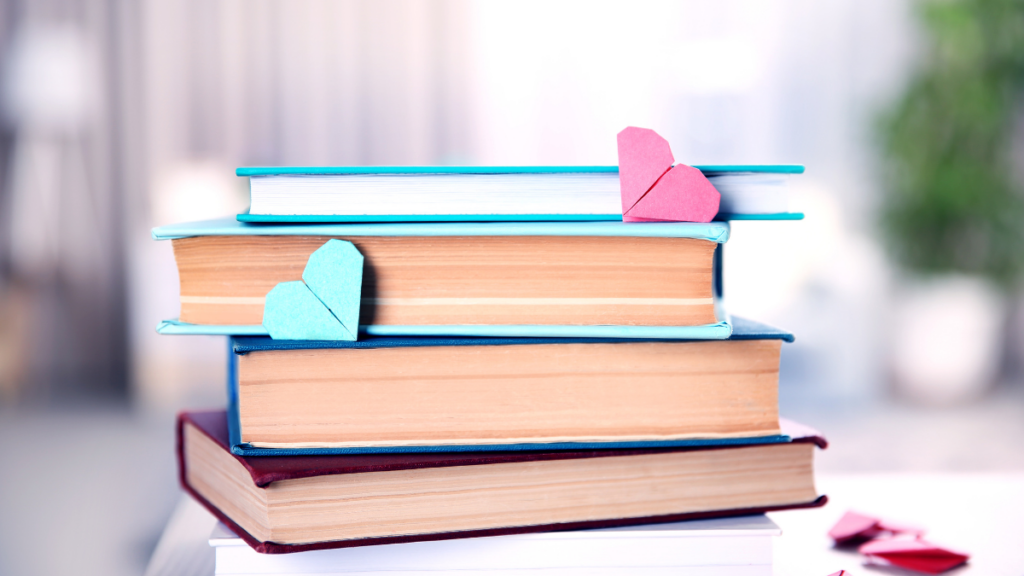 In this modern romance, Casey McQuiston invites readers into the whirlwind love affair between Alex Claremont-Diaz and Prince Henry of Wales, challenging norms and stealing hearts along the way. McQuiston's witty writing and exploration of love in the public eye make this a fresh and delightful addition to the world of romantic fiction.